Back to news
24 Aug 18
A-List Hollywood actor Will Smith was spotted stacking shelves at Boots in the Westfield Shopping Centre this week, as he launches his son Jaden Smith's sustainable water brand JUST Water in the UK.
Dressed as a Boots store manager, Will surprised lunch time shoppers as he mingled with customers as well as giving away signed bottles of the still spring water, which contains 82% renewable packaging and is bottled locally in the UK.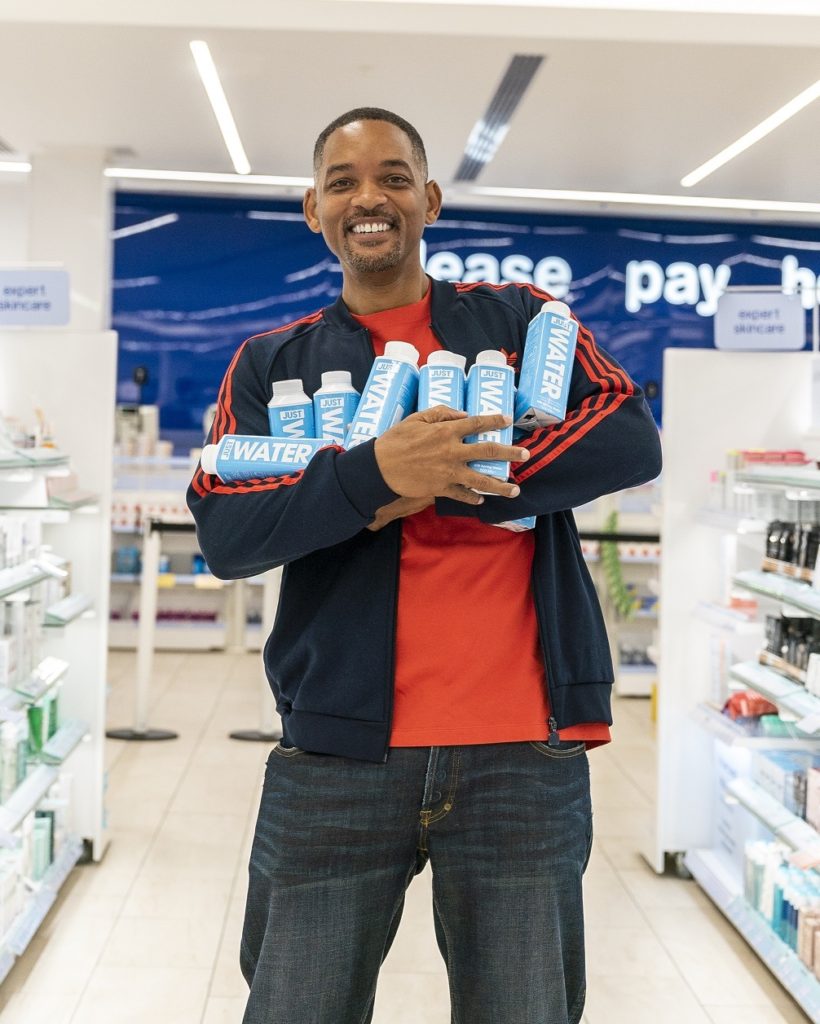 It is available in 800 Boots stores nationwide and all Whole Foods Market locations in the UK.
To speak with our team of experts about the latest industry trends, please get in touch: https://www.redstarbrands.co.uk/contact/