Back to news
20 Feb 19
We are pleased to announce that JUST Water will be partnering with the Blue Planet II – Live in Concert promoter, FKP Scorpio UK Ltd. The UK & Ireland arena tour commences on Wednesday 13 March in Bournemouth and performs at 13 arenas, ending March 28.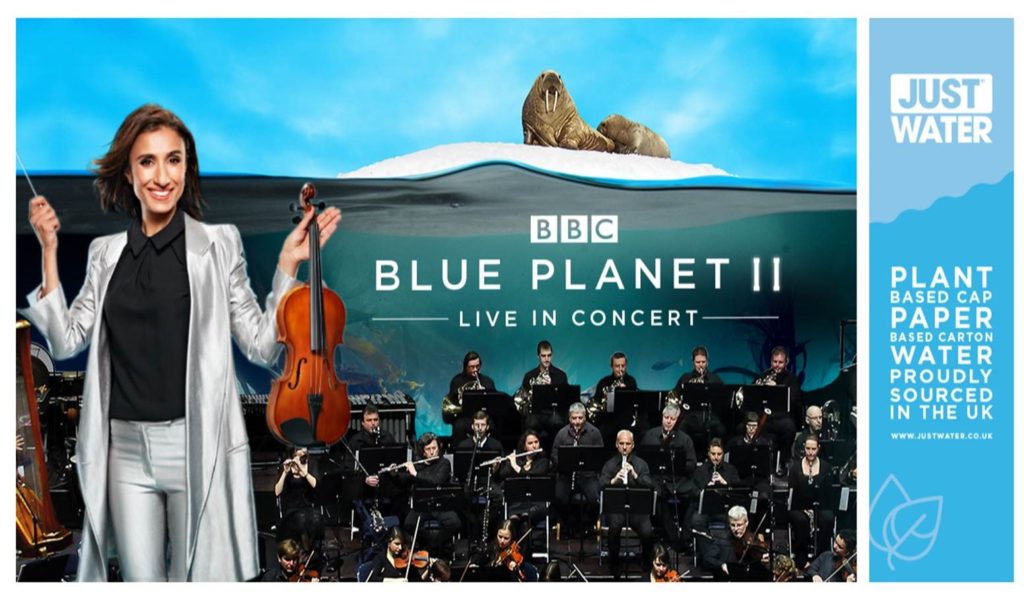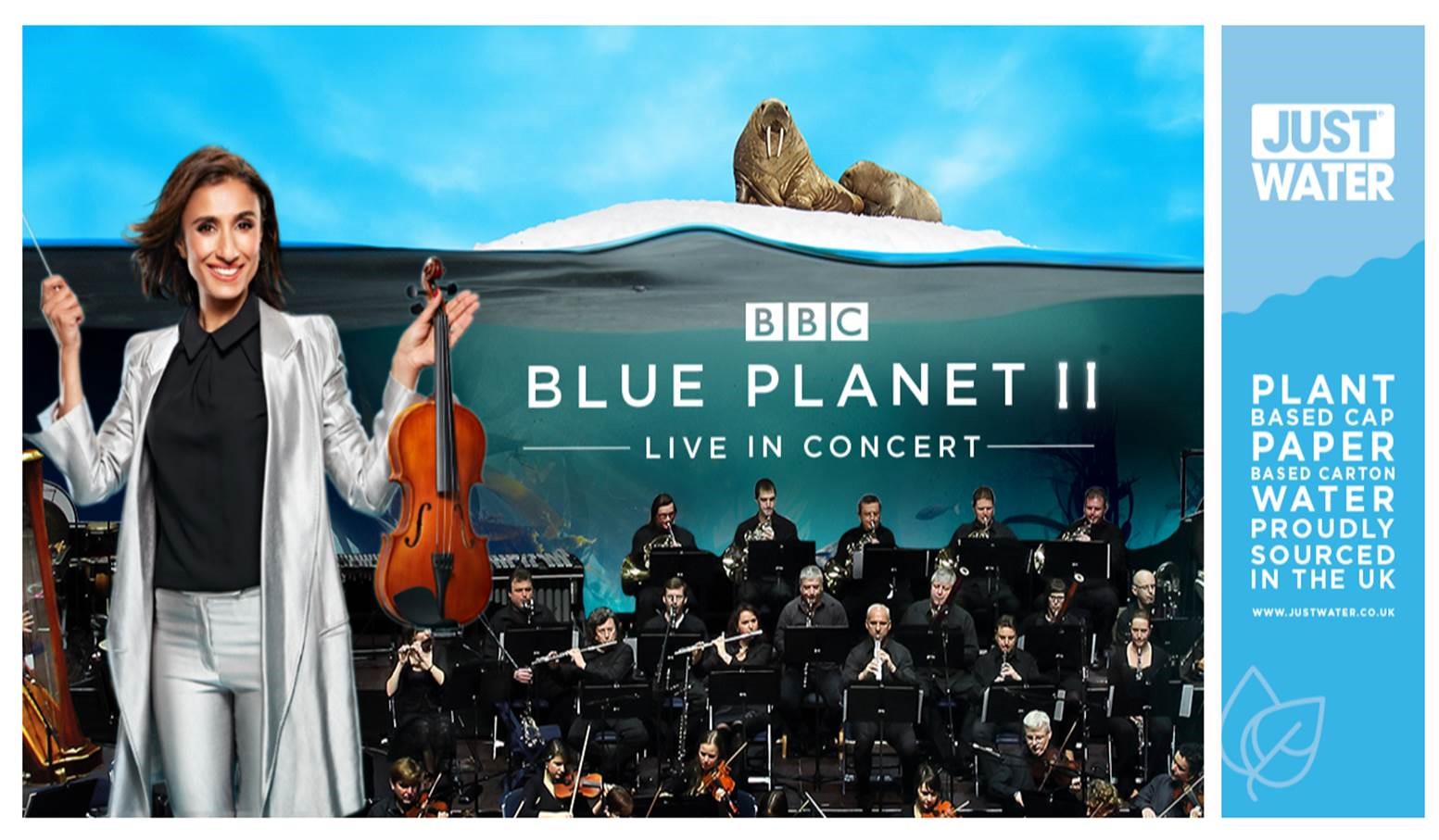 Through this partnership, the sustainably sourced and packaged water brand JUST Water, will educate thousands of UK consumers about plastic consumption. Founded by actor and artist, Jaden Smith, JUST has expanded from the US to the UK, where the company is sourcing local spring water and packaging it in the same iconic, paper-based carton for which it's known and recognised.
Speaking in a video that will be presented to concert attendees during the concert interval, Smith says: "Sustainability to me is doing and making the right decisions so that we can have a better world for tomorrow that our kids and people of the future can live a life where they don't have to worry about their air quality, or their water quality or the quality of their energy."
Leonie Bond, marketing manager at Red Star Brands, said: "This is an incredible opportunity for JUST Water to educate thousands of consumers about plastic consumption and will appeal to ethical consumers all over the UK. The Blue Planet II BAFTA award-winning television series was instrumental in raising awareness of environmental issues and this is the very reason that Will Smith's son Jaden, launched JUST Water in the US.
"With a sustainably designed carton comprised of 82% renewable resources, JUST Water aims to minimise the impact the market for packaged water has on the environment. Since launching in 2015, the brand is already having a positive effect on the environment and we are certain it will continue to drive change here in the UK," Bond continued.
JUST Water will also be providing all packaged water for the production and catering team working on the Blue Planet II Live In Concert UK and Ireland tour, as well as rolling out egress sampling and social media campaigns for all the concerts.
The Blue Planet II Live in Concert tour commences on Wednesday 13 March in Bournemouth and performs at 13 arenas, ending March 28. The tour will take highlight sequences from across the television series, each introduced by host Anita Rani live on stage, supported by the emotive orchestral accompaniment of the City Of Prague Philharmonic Orchestra who will be performing Hans Zimmer, Jacob Shea and David Fleming's immersive score, conducted by Matthew Freeman.
The JUST Water carton is made largely from plants – trees from sustainably managed forests are used for the paper in the carton, and sugarcane is used to make the bio-plastic for the cap.
To discover more make an enquiry about JUST Water please get in touch.