Back to news
2 May 19
Sparkling Ice has launched two new flavours, Strawberry Watermelon and Lemon Lime, which are now available in leading supermarkets, high street retailers and a number of independent stores across the UK in addition to the current portfolio…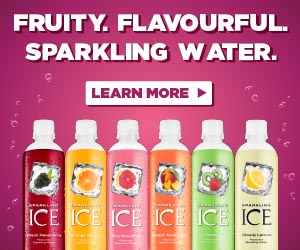 Since launching in spring 2016, Sparkling Ice's portfolio of six fruity flavours has led the way for flavoured sparkling water thanks to its great taste, no sugar and only 12 calories per serve.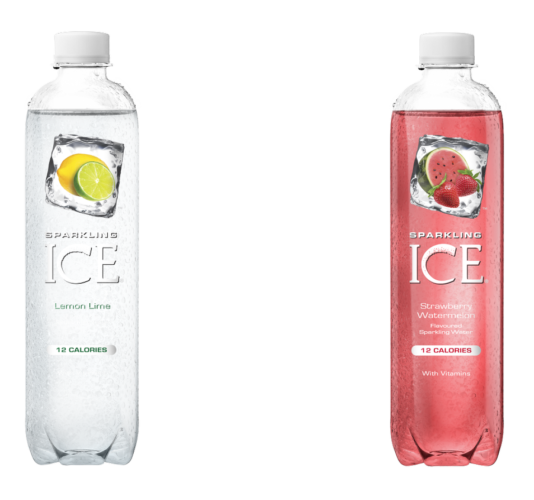 The Flavours:
The new Lemon Lime flavour is a clear twist on citrus, offering a crisp and refreshing take on an old classic, while the luscious Strawberry Watermelon is a perfect pairing. Both of which can served over ice for a refreshing healthier beverage.
The two new flavours follow the rise in demand for adult soft drinks which have seen a 64% growth in sugar-free varieties*.Demand for increased choice of adult soft drinks has been supported by a recent article from the Grocer highlighting that as many as one in five adults in Britain are teetotal and a further 25% are trying to drink less.
The choice of flavour variants has been further supported by a rise in demand for Watermelon and Lemon & Lime flavours in the market. Over the past year there has been a 379% increase in sales of Watermelon sparkling water and a total of 45 million units of Lemon & Lime carbonates were sold**.
This new product development shows Sparkling Ice's ability to stay one step ahead of the curve in creating naturally-coloured, lightly carbonated beverages with an exciting portfolio of flavours which don't force customers to choose between healthy and delicious.
Where to buy:
Sparkling Ice is available in select retailers, including Sainsbury's, Boots and Amazon, with a Recommended Retail Price (RRP) of £1.29 per 500ml bottle and £3.50 per 400ml 4-Pack.
To speak with our team of experts about the latest industry trends or to find out more about Sparkling Ice, please get in touch: https://www.redstarbrands.co.uk/contact/
*https://www.betterretailing.com/boost-summer-soft-drinks-sales
**Source for both: IRI Marketplace Data UK for 52we 2nd December 2018