Back to news
3 Nov 20
Master of Mixes is crafted using only the finest quality of fruits, scoured from the earth's premier growing regions and sourced using only renowned varieties of each fruit and blend with natural cane sugar for the same impeccable taste pour after pour.
Onboarding premium challenger brands is at the heart of what we do. Master of Mixes aligns perfectly with this approach and taps into the exploding trend in the UK of home cocktail consumption – further accelerated in recent months by lockdown restrictions. We're excited to introduce America's #1 Cocktail Mix Brand and hope it will bring the same enjoyment to consumers across the UK as it has in its domestic market.
Clark McIlroy, Managing Director at Red Star Brands states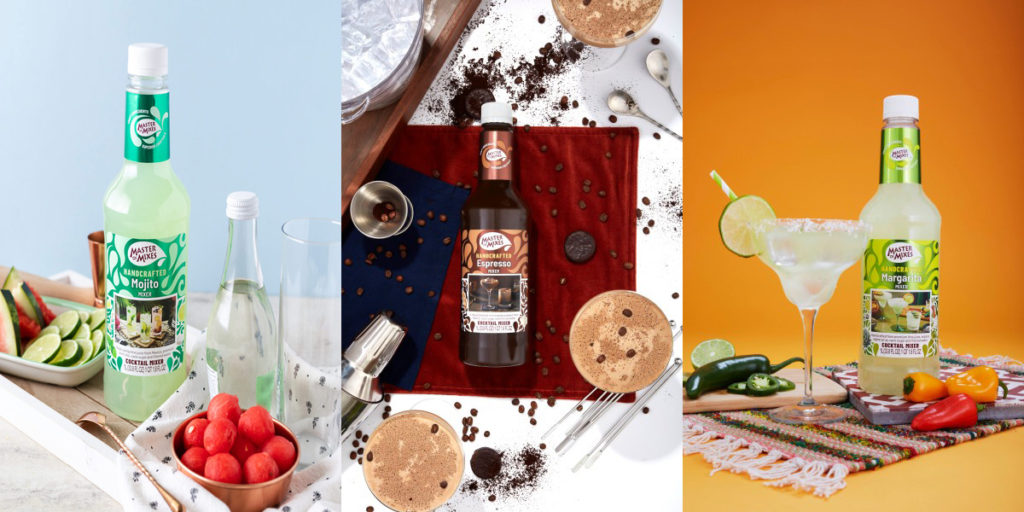 The range comprises a delectable selection of flavours including Strawberry Daiquiri featuring Californian strawberries hand picked at peak ripeness and Mango Margarita which features premium Alphonso mangoes from a single growing region in India. The full range is proudly Non-GMO, Vegan, Kosher and Gluten Free
Learn more here
Removing all complexity from cocktail making and home entertaining, Master of Mixes simply requires the addition of an alcoholic spirit of choice and each bottle contains a QR code linking to the signature serve as recommended by the brand's own mixologists.
Read more here: Master of Mixes Website