Back to news
2 Dec 20
Global food producer and distributor General Mills has appointed UK based Red Star Brands as its agency sales and marketing partner, to support healthier snack bar brands including Lärabar and Nature Valley.
With a proven track record in launching innovative brands to the UK market, we are delighted to have been chosen to support the distribution of the two brands within the Out Of Home sector including Foodservice, Convenience and Forecourt, with a focus on building single bar sales.


General Mills brands including Nature Valley and Lärabar are growing value sales by £6.8m in the last year. As the number one driver of growth by £4m across the category, the company's aim is to satisfy the growing consumer demand for on the go, convenient snacking.
We're delighted to be appointed as an agency partner to support the distribution of two extremely successful and established brands in the UK.

The move to focus on single bar sales supports the consumer shift for on the go, healthier, impulse snacking as shoppers look for brands with more functional benefits that still satisfy taste. General Mills is one of the oldest and most successful food producers and distributors in the world, representing many of the UK's best loved brands. It's a great privilege to be working with them.
Red Star's managing director, Clark McIlroy

Lärabar was founded by Denver born entrepreneur Lara Merriken and introduced to the UK market two years ago. There are now three flavour SKUs in the range, including Banana Choc Chip, Apple Cinnamon and Peanut Butter Choc Chip, which are stocked in major British supermarkets.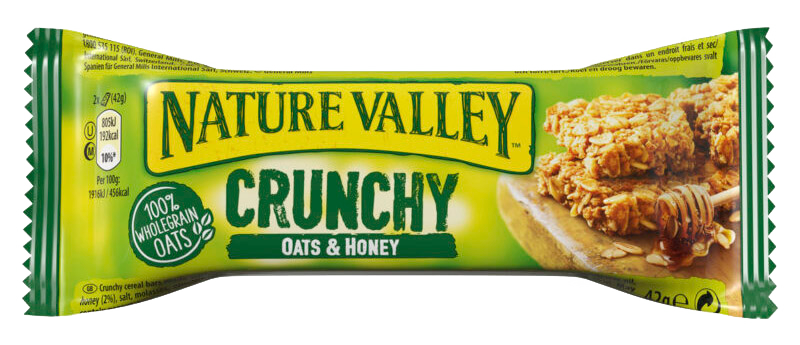 Launched in 2005, Nature Valley is the number one cereal bar in the UK and Ireland, offering four flavour SKUs across Protein, Crunchy, Sweet & Nutty and Popcorn – all available in major Mults across the UK.
Working with Red Star Brands will ensure that Nature Valley and Lärabar are more accessible to customers across the Out of Home and Convenience channels. As the UK sets to reopen in early 2021, and footfall in towns and cities returns to growth, we're poised to continue to offer consumers healthy on the go snacking that delivers on functionality as well as taste. The team at Red Star understand this market and we are looking forward to the partnership as we move into 2021.
General Mills' Clare Ryal, head of Convenience and OOH