Sparkling Ice has launched its latest flavour, Pink Grapefruit, which is now available in leading supermarkets, high street retailers and a number of independent stores.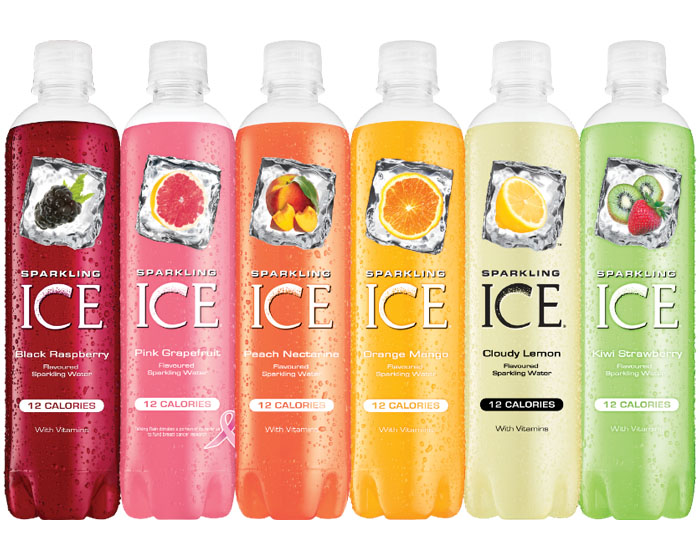 Since launching in spring 2016, Sparkling Ice's portfolio of flavours including: Black Raspberry, Orange Mango, Peach Nectarine, Kiwi Strawberry and Cloudy Lemon have led the way thanks to their combination of great taste, virtually no sugar and hardly any calories.
After two years in the UK, Sparkling Ice has emerged as the No. 2 branded player in the growing Flavoured Sparkling Water segment, delivering £7.1m in the latest 52 weeks (+95% YoY).*
US-based Talking Rain Beverage Company, the maker of Sparkling Ice, has continued to stay one step ahead of the curve, creating naturally coloured, lightly carbonated beverages. To coincide with the launch of Pink Grapefruit Talking Rain has announced its partnership with The Pink Ribbon Foundation for 2018/19 across the UK and Ireland.
The Pink Ribbon Foundation is a grant making trust with a mission to fund projects and provide financial support to UK charities which relieve the needs of people who are suffering from, have been affected by breast cancer, or who work to advance the understanding of breast cancer and its early detection and treatment.
Nina Morrison, vice president of PR and Creative at Talking Rain Beverage Company said: "Giving back is part of our DNA at Talking Rain, and we are delighted to continue our philanthropic efforts to support local communities in the UK. Pink Grapefruit is the perfect flavour addition to our expanding product line of 'better for you' soft drinks."
Lisa Allen, head of corporate partnerships, PR & Events at the Pink Ribbon Foundation said: "We are delighted that Sparkling Ice has chosen to support the Pink Ribbon Foundation and we look forward to working with the team to raise awareness and money during 2018 so that together we may help more women (and a smaller percentage of men) living with a breast cancer diagnosis."
Sparkling Ice is available in select retailers with a Manufacturer Recommended Retail Price (MRRP) of £1.49 per 500ml bottle and £3.50 per 400ml 4-Pack.
* Source: IRI Total Market Sales, latest 52 weeks to January 25, 2018.
To speak with our team of experts about the latest industry trends, please get in touch: https://www.redstarbrands.co.uk/contact-us